Sonata Planter 50cm Slate
Size: 50cm high, 26cm x 26cm wide, 8mm thick walls
Weight : 3.3kg
Colour: Slate
Made from Eco-friendly Recycled rubber
Water Saving Design
​Unbreakable: Incredibly tough material won't crack or break.
All-Weather resistant: Rain, snow or summer heat!
Eco-friendly: Made with recycled rubber from car and truck tires diverted from landfill.
Water reservoir controls moisture exposure of the roots, which can help in preventing root rot.
Indoor or Outdoor Use: comes with a drainage plug for use indoors, to protect floors.
Brand: Primeur, Multy Home Europe
Free Delivery in the Poole and Bournemouth areas
We order regularly from the factory, so even if the product is not in stock we will get it for you.
Shipping normally within 3-4 days
Backorders within 10-12 days
Sonata Planter 50cm Slate
Available Colours : Due to the recycled nature of the product colours may vary slightly.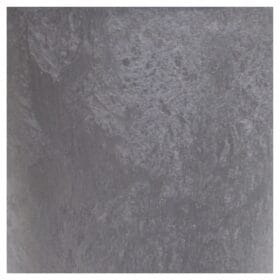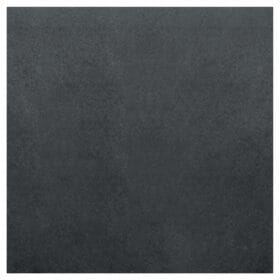 Watch the Product Video : Click Below
Go Green with Recycled Rubber
Tierra Verde planters are made from recycled rubber that's salvaged from old tyres. They are upmarket stylish planters and pots that blend into any garden setting, contemporary outdoor rooms or traditional cottage gardens. Recycled tyres are the special ingredient behind Primeur's garden innovations. Globally, 2.5billion tyres are produced every year, it can take 80 years for a waste tyre to decompose. 6kg of rubber crumb can be recycled from just one tyre and reformed into ingenious new garden products, preventing a mountain of waste from ending up in landfill.
Water Saving Gardening Technology
Meet the award-winning, new generation of eco-friendly containers, designed to keep plants supplied with precious water while gardeners relax and enjoy the delights of your garden. Container plants are most at risk from drying out rapidly during dry spells, while their dense canopies of flowers and foliage can inadvertently prevents rain from penetrating the soil. Tierra Verde planters, which won the Garden Industry Manufacturers' Association (GIMA) Sword of Excellence in 2019, has a self-watering base reservoir that collects excess water, preventing wastage due to run-off, and providing a handy moisture resource that plant roots can gradually take up as and when required.
Can be used Indoors and Outdoors
The smart design allows Tierra Verde planters to be used in the home as well – bringing the outdoors inside – while eliminating the danger of water escaping and damaging carpets or flooring. This enhances the containers' appeal to gardeners who are keen to grow tender or exotic plants outdoors during the warmer months but bring them into the house or a conservatory for protection during winter, without the danger of water leaking from the base.
Extremely Durable and Weather Resistant
Unbreakable Tierra Verde planters have been engineered to last, even in the harshest of environments. The containers won't fade, stain, rot or crack – even if planters topple in high winds or are struck by a stray football. Whether temperatures soar to desert-like highs or plunge below freezing in winter, planters will not shatter, unlike some traditional pots. Recycled rubber won't become smothered in mould or mildew, meaning that planters don't have to be scrubbed or pressure washed.
Go Green with Style
Tierra Verde planters comprise a number of collections to suit all tastes. Sonata and Symphony planters with their elegant tapered appearance are offered in pewter or slate with heights ranging from 33cm to 71cm. For gardeners looking to stage a bold, wow factor effect, Horizon, Serenity and Vitality planters (also available in pewter or slate) stand 67cm tall, integrating into modern or classic garden designs. And that's just a snapshot of the extensive range on offer!